Launch of TOP Internet projects from Yandex without the participation of Mail.ru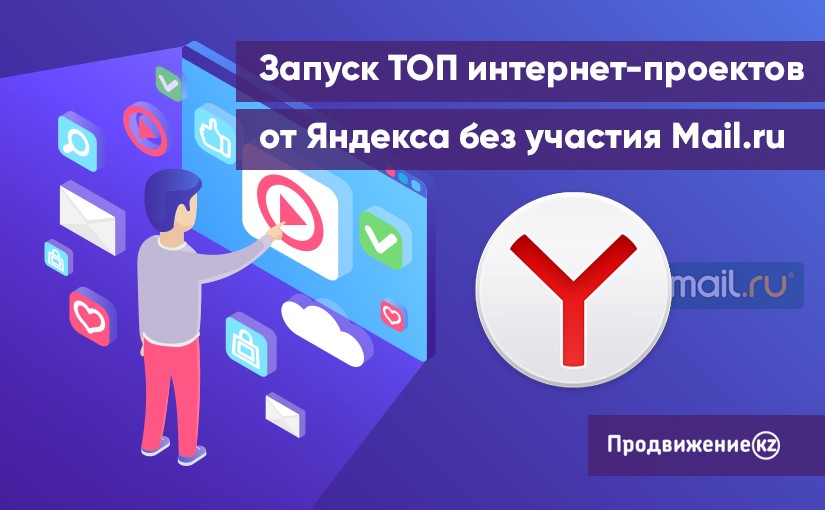 On November 12, Yandex identified and compiled ratings of the most famous and popular Internet projects. This list includes the most popular projects among users of different spheres: music, culture, agriculture and many others. Yandex representatives said that such a launch of TOP Internet projects will help the advertising market develop quickly and efficiently.
To calculate the attendance, we used data from Yandex personal products. Some of the projects gave permission to use data from Metrica - there are exact indicators, daily attendance, audience, visit time are indicated.
The reaction to the TOP is instant. Mail.Ru Group - made a whole protest against Yandex TOP and even made demands to remove all MRG projects from it. In the opinion of Mail.Ru, the popular networks Odnoklassniki and VKontakte should also leave this list. The reason was indicated by the "banal" absurdity of ratings and interest in a large amount of money of Yanedeks: "The situation in which the largest advertising player measures the entire market is complete absurdity. This is the same as roughly the TV ratings were measured and published by only one channel. "
Yandex put itself first. Mail.Ru also noted that all indicators of many popular resources will be lowered, since not everyone uses Yandex services. Thus, it turns out that the project has decided to underestimate the audience of large foreign competitors such as Google, Facebook, and those that will not install the "Metrica" counter.
In connection with the complete disagreement, Mail.Ru will be required to further remove all personal projects from the ratings: "Every Internet site has no participation in the ratings, regardless of whether there is a Yandex counter on it or not." Yandex has not yet given a single comment.