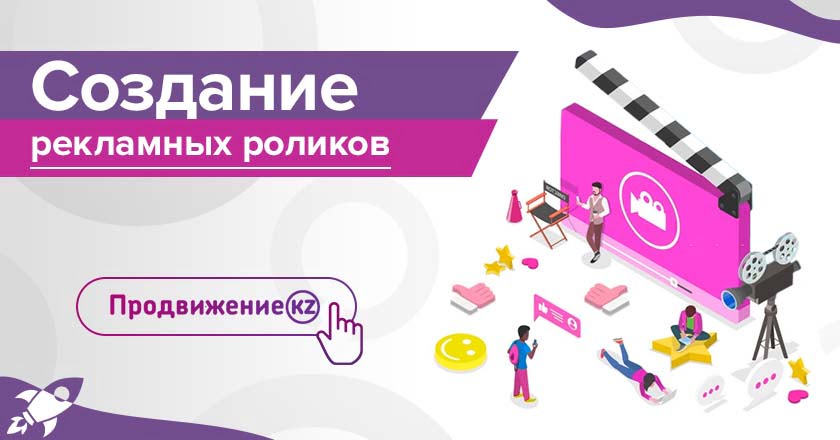 Creation of commercials is not only video shooting, but also work with the plot, idea, actors, objections and preferences of the target audience. Promotional videos are aimed at a specific audience, so every detail must be clearly worked out. This is the only way to make the brand more recognizable, attract new customers and get more profit from the business.
Tasks and goals of promotional videos
Commercials have different tasks:
motivate the viewer to buy;
become a more recognizable brand;
tell about the upcoming event;
inform clients about promotions, bonuses;
present a new product, service;
tell about the company: merits, experience;
register on the website, forum.
Also, the purpose of video ads varies. Attracting new clients or target audience, "retaining" regular clients, creating a good company image, attracting competitors' clients - all these are the goals of advertising on the Internet.
How are engaging and best promotional videos created?
The first step is to determine the task and purpose of video advertising, and then develop an idea, plot, select actors (if necessary) and dubbing actors. This is the standard. But what separates videos with hundreds of millions of views from the usual videos that you skip on YouTube or Instagram feed?
No platitudes; creativity of an idea ... It is not necessary to use in advertising what has long been hackneyed and used by competitors. Your task is to do better than your competitors. Do something that your audience has never seen or heard before. Creativity is the path to video virality (distribution over the network).
Humor ... Everyone loves humor. Even stern bearded men and modest teachers. But the main thing here is not to go too far. Not everyone likes black humor, sarcasm and vulgarity, so this point must be treated with caution.
Duration ... In 2020, a promotional video should be up to 30 seconds long.
Associations ... Think of an ad for a Coca Cola drink. There is clearly an association with the New Year and the winter atmosphere, isn't it?
Call to action ... Buy and conquer, collect and trade, and the like.
Popular types of commercials: briefly about the main
Videos are in 2D and 3D format, presentation, image, animation, doodle (drawn) and selling. Contextual advertising and TV cannot be compared with advertising videos, so marketers distinguish the following platforms:
For Yandex ... "Multi-roll" - shown before or after the video / program, "Interstitial" - turned on when loading mobile applications, "In-Page video" - turned on on text sites. Statistics are shown in Yandex.Display.
For FB ... Advertising is shown in the news feed. Facebook has 4 billion daily video views!
For "Instagram" ... The maximum duration of a video post is 60 seconds, for the Stories format - 15 seconds. Format: 1080X1080 pixels, more than 24 frames per second, H264 codec.
For advertising on Youtube ... Allows you to publish high quality promotional videos on the home page, inside channels, in any segment of the video or in the top search positions.
For advertising on the Internet ... Published on websites and reaches the target audience of the website, and opens when you navigate to a page, view content, or close a page.
When advertising medical products, moderation may require certifications and licenses. They also pay special attention to online advertising of tobacco products, alcohol, methods of earning money and dubious ads.
"To avoid fines and drain the budget, you can order a commercial in our agency in Almaty or the cities of Kazakhstan. Experts will develop video advertising for any platform and solve the problems of your business! "