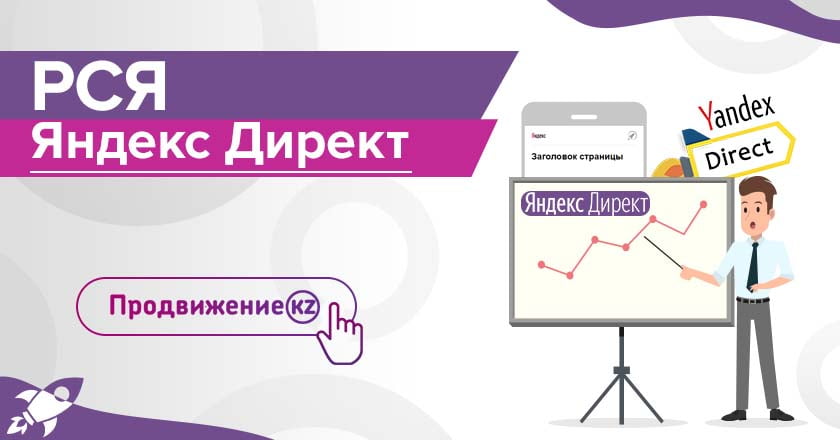 RSY, or Yandex Advertising Network, is a type of contextual advertising that is shown to users based on their interests. For example, if a person watched smartphones, then an advertisement for the sale of phones will "chase" him. Such online advertising is shown only on partner sites of the Yandex search engine. The main advantage of working with RSY is that the cost of one visit to your site can be less than 10 tenge! It all depends on the niche.
There are three types of advertising in this network:
Behavioral. They were looking for an air conditioner - ads from various sites with an offer to buy products from them "are chasing" you.
Retargeting. If, when searching for a product (for example, a phone), you went to a site, then you will see online advertisements for this website only.
Thematic. On the resources with information about the construction of a house there will be announcements with a proposal to order the construction of a house.
When you launch an advertisement in RSY, you can expect three outcomes: losses, going to zero and making a profit of more than 150% of costs. The first option lies in wait when the campaign is configured incorrectly or the selling price of the product is higher than its price (the product costs 7000 tenge, and the price for its sale is 14000 tenge). When there is no profit or loss, you need to experiment with online advertising, test it. And in the best case, it is getting the long-awaited profit.
What does the service include?
We set up the frequency of impressions, geotargeting: when and how much to show an ad, in which region, cities.
We optimize phrases: we indicate negative keywords, non-target queries.
We identify high-quality and low-quality sites for placing online advertising.
We set up ads: headings, text, quick links, type, select pictures.
We carry out the settings for the whole group.
We assign a suitable and optimal cost per click.
We go through all the other processes to get the best results.
Goals and objectives
The main goal of advertising in the Yandex advertising network is to attract more customers at a low cost. After all, partner sites have 100% of your audience, the main thing is to choose a high-quality platform that is not overloaded with advertising. Also, such a campaign allows you to build trust among the audience, get more profit and regular customers.
Features and formats of the Yandex advertising network
The main feature, as mentioned above, is the low cost per click. This allows everyone, without exception, to launch their Internet advertising on the Internet: novice businessmen or business "sharks". Even a student selling a high-demand product can advertise it at a low price.
And you can advertise your product or service in three formats:
text-graphic: contain text, text and video or text and picture;
smart banners: to display multiple advertising offers from online stores;
graphic - banners, which, after clicking, are transferred to the advertised website.
Metrica contains information about the statistics and effectiveness of the advertising campaign. "Promotion.kz" will set up RSY and bring you clients.